Free Bed Bug Pictures: Photos of Bed Bugs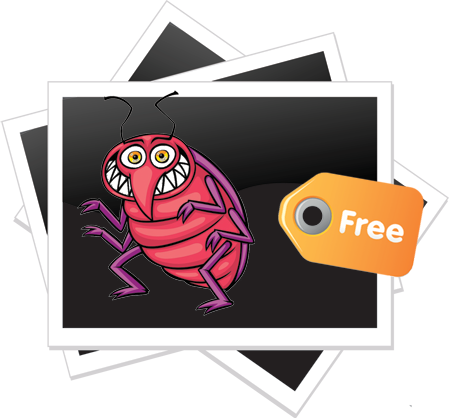 Free Bed Bug Photos for Your Website
Right click on any picture & the free embed code will appear.
Table of Contents
An 1860 engraving of parts of a bed bug. A. Intestines.—B. Antenna of the Male.—C Eye.—D. Haustellum, or Sucker, closed.—E. Side view of Sucker.—F. Under Part of Head.—G. Under Lip.—GG. Hair of the Tube, and outside Cases.—H. Egg-Bag.—I. Worm emerging from the Eggs
Blood-fed Cimex lectularius
Photo Credit: A.L. Szalanski
A bed bug (Cimex lectularius) traumatically inseminates another
Photo Credit: Rickard Ignell, Swedish University of Agricultural Sciences
Photo Credit: Piotr Naskrecki
Bed bug (4 mm length; 2.5 mm width), shown in a film roll plastic container, on the right is the recently sloughed skin from its nymph stage
Photo Credit: Verslinykas on Wikipedia
Photo Credit: Dan Wylie-Sears
A female bed bug hiding in a screw hole, with eggs.
Photo Credit: Thomas Oldani
Scanning electron micrograph (SEM) of Cimex lectularius, digitally colorized with the insect's skin-piercing mouthparts highlighted in purple and red.
photo credit: Janice Harney Carr, Center for Disease Control
photo credit: Niels Elgaard Larsen
Back to Top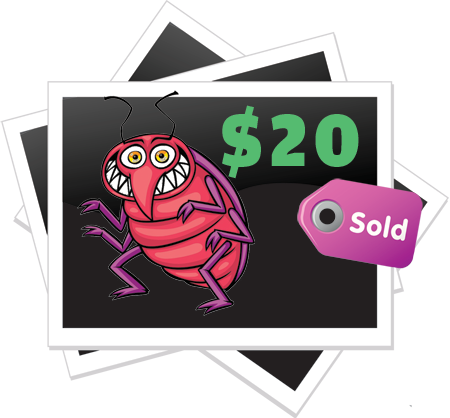 We are trying to build the most comprehensive online database of bed bug pictures. If you have original bed bug photos we would love to buy them from you to add to our collection.
We are looking for:
Close-up pictures of bed bug infestations.
Pictures of bed bug bites.
Pictures in different stages of life – from larvae through adult.
Photo requirements:
Photo must be clear.
Photo is an original photo not found anywhere else online.
If we agree to purchase your picture(s) you agree that the photos become exclusive, royalty free property of BedBugs.org & cannot be resold to another buyer.
Please send as many bed bug photos as you can so we can pick our favorites & find ones that would be a good fit for our site.
If you have a background story with your pictures (when it was took, where, any other background information) please share that as well. If you write at least 400 compelling words we are willing to pay an extra $5 for your story.
Mail your pictures & story to help@bedbugs.org. When submitting your pictures & story please also submit your Paypal email address for prompt payment.